Owners of commercial property in Coweta were assessed property tax values for 2023 that were on average 20% higher than those for 2022. Landowners and hotels saw the highest increases in 2023; both were above 10%, but a single year saw a 44.1% increase in land assessments for property taxes, from $601.2 million in 2022 to $866.4 million in 2023. The property tax assessments for hotels in Coweta increased by 10.8% from $61.4 million in 2022 to $68.1 million in 2023. The total value of commercial real estate in Coweta County increased from $1.72 billion in 2022 to $2.06 billion in 2023. This includes dwellings, businesses, stores, warehouses, lodging establishments, and land.
These figures were prepared by O'Connor, a subject matter expert in property tax.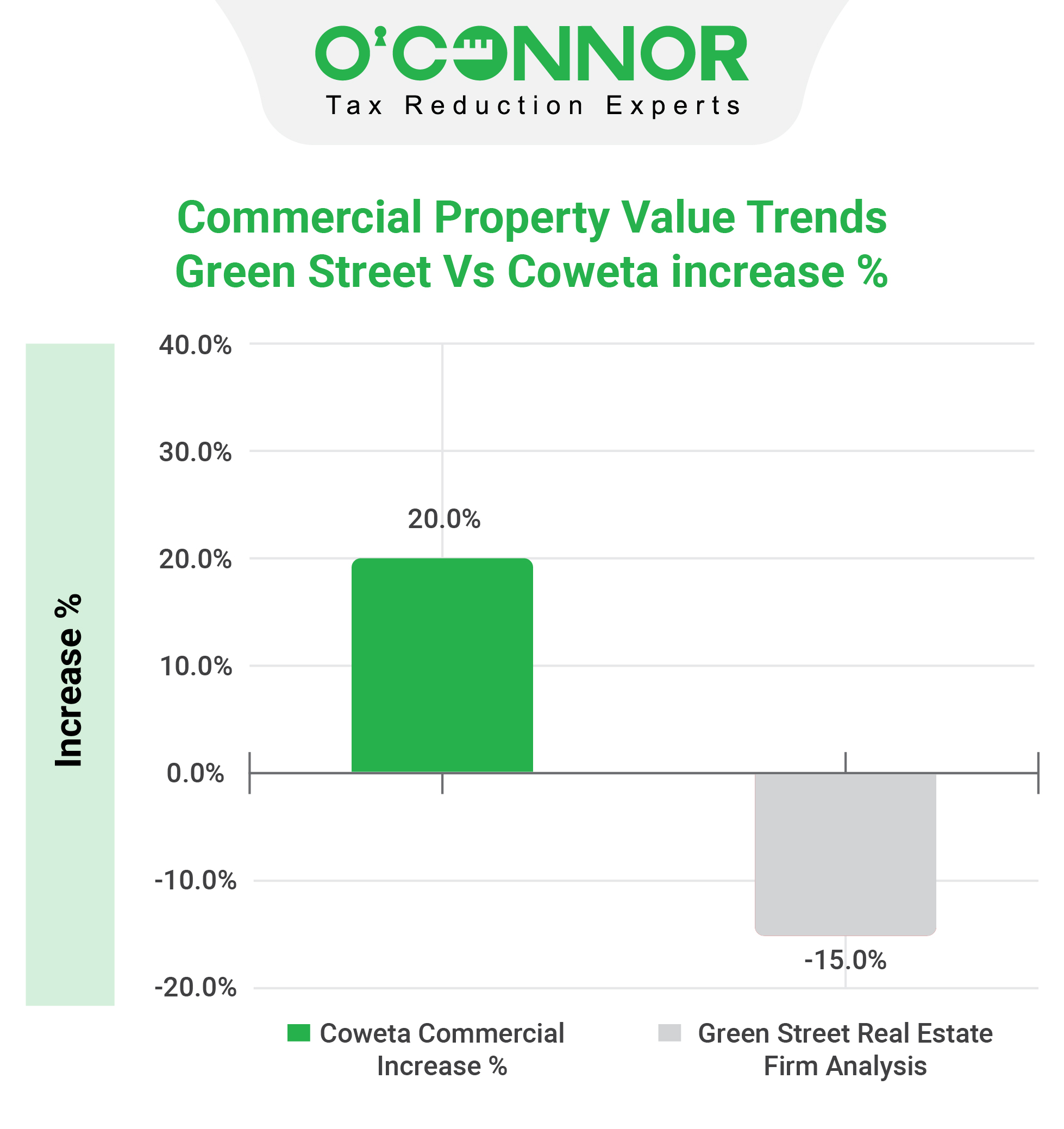 The significant rises in commercial property assessments are at odds with valuation trends that the Green Street real estate business reported in the Wall Street Journal. In contrast to the 20% increase in assessments made by the Coweta County Tax Assessor, Green Street shows a 15% decline in commercial real estate values.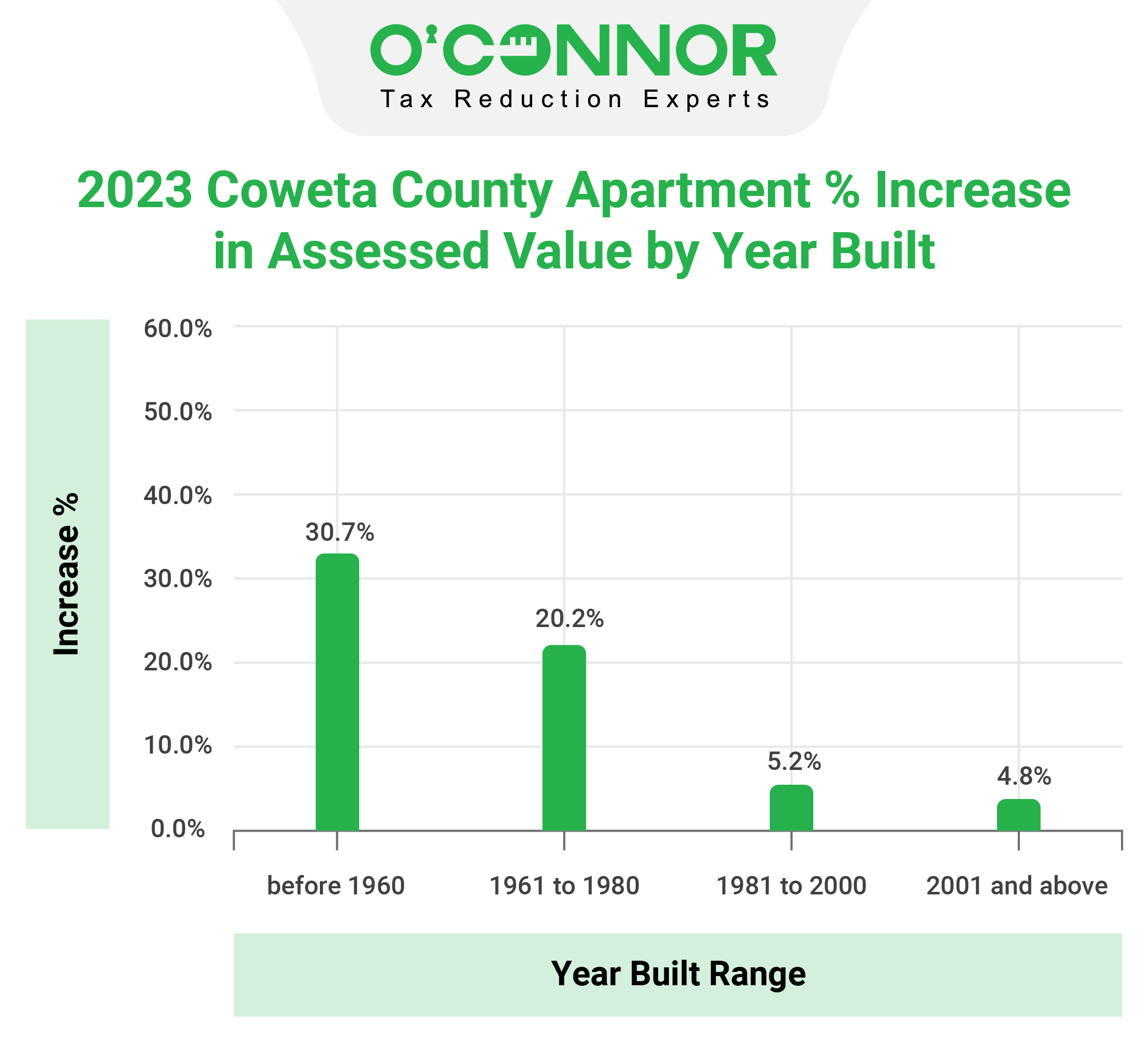 The largest mushrooming in evaluation was seen in apartments constructed before 1960 and between 1961 and 1980. Apartments in Coweta County built before 1960 will have an increase in assessments of 30.7% in 2023, but those built after 2001 have a more minimal growth of only 4.8%. An overall increase of 8.2% was seen across all types of apartments.
Using data from the Coweta County Tax Assessor, warehouse valuations were increased overall by 27.9%. The assessed value of warehouses increased by 27.0% for buildings put up from 1981 to 2000, and by a shocking 40.7% for property built from 2001 and onward. Assessments increased by 6.2% for warehouses constructed before 1960 and by 13.7% for those constructed between 1961 and 1980.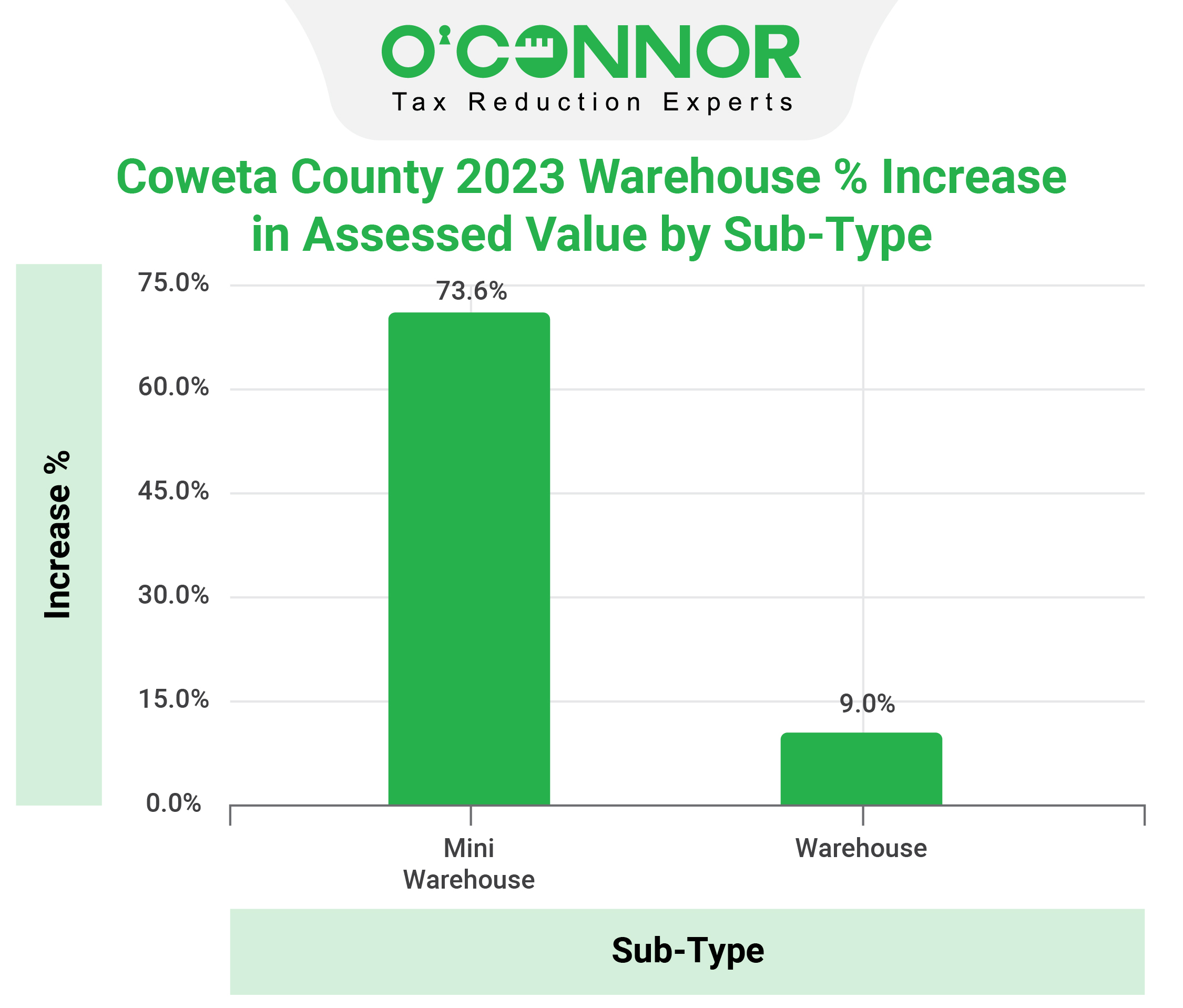 In Coweta County, the assessed value of warehouses and self-storage, often known as mini warehouses, increased significantly in 2023. Although the 9% gains for warehouses are overshadowed by the 73.6% increase in the mini-warehouse assessment.
Every year, especially in years when values are reassessed, property owners in Coweta County are urged to think about disputing their property tax assessment. The assessor's valuation team puts forth a lot of effort to fairly and accurately value property, however the task is far too epic to individually review each account, so inaccuracies are possible.