Government agencies play a major role in determining the property taxes Texans owe every year. As the population in Texas is growing, the demand for housing booms, and the property values, in turn, increase the property taxes Texans pay every year.
Determining how much the Texas property owners owe is quite a complicated process and it also involves multiple government entities, cities, counties, and school districts. However, the final tax rate is determined by the appraised value which is set by the local appraisal district. The legislators then spend the next several months discussing how to keep the property taxes from going up so fast.
The process that determines the Texas property tax rate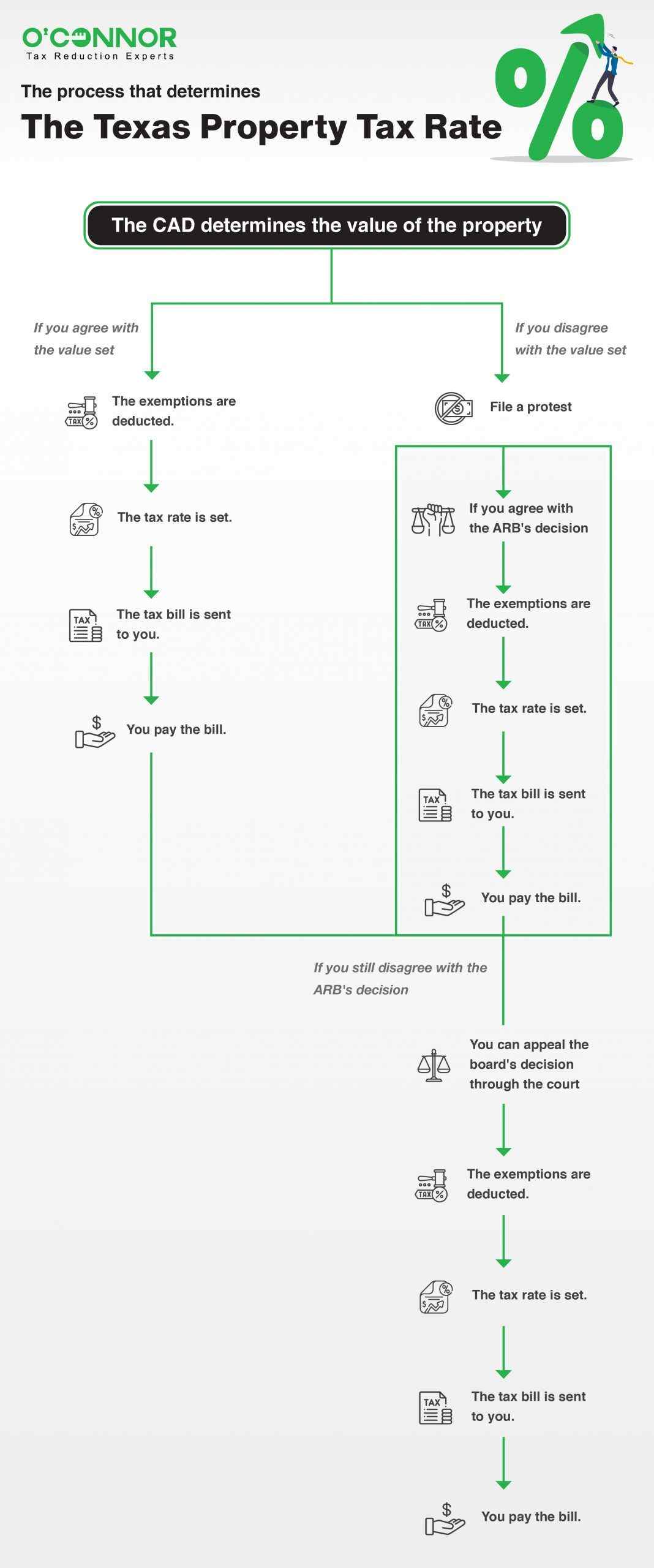 Now that you know how the Texas government calculates property taxes, use our property tax calculator to estimate your potential savings. Make sure you do not pay more than your fair share of property taxes.
ENROLL TODAY In the Property Tax Protection Program
Your property taxes will be aggressively protested every year by the #1 property tax firm in the county. If your taxes are not reduced you PAY NOTHING, and a portion of the tax savings is the only fee you pay when your taxes are reduced! Many FREE benefits come with enrollment.