El Paso city officials are seeking ways to source revenue in the 2022 budget. The best part is, sources say this will not have an increase in the property tax rate. The Chief Financial Officer said the city will maintain the same property tax rate for the 2022 fiscal year budget.
In April, the CAD announced that the property value in the counties will be increasing. Despite the tax rate being the same, the taxes are expected to go up because of the valuations. This is because of the increasing cost of wood and other building materials. However, homeowners are not likely to see an increase in the property tax rate of the city because of the increase in the value of a property.
Is it good to protest?
No matter your home values go up, down, or remain the same it is always better to protest your taxes year after year. All you need is a good plan to protect the rights that will help you lower your property tax rates. Also, make sure you file your homestead exemptions.
Read here to know about the Steps to Protest and Reduce Your Property Value Annually
Find out if you are fairly taxed
Visit the Texas fairness checker and get to know if you are fairly taxed or not without providing your personal information. All you have to do is go to cutmytaxes.com, enter your property address in the property fairness checker and you get information about what percent you may be overassessed and how much you can save. The best part is you can find information on properties in your neighborhood as well and get a comparable property analysis.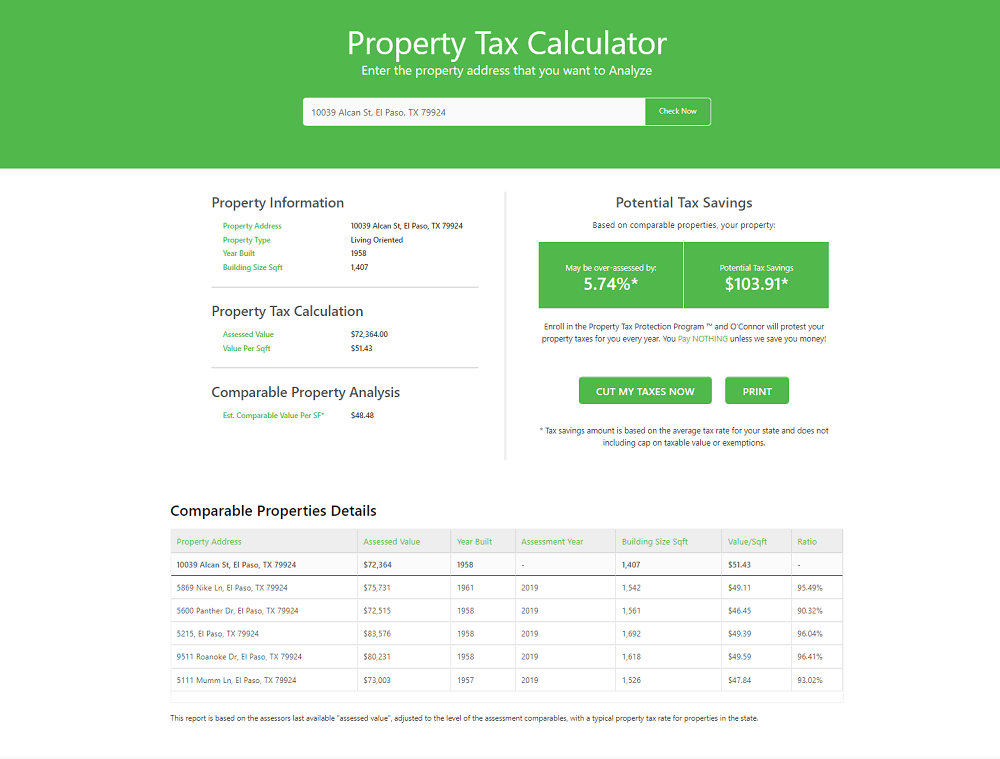 Check if your property is fairly assessed. If not, get your property taxes protested by the #1 property tax reduction consultant in the United States.
To know more about the El Paso County property tax trends visit here.